March 13, 2019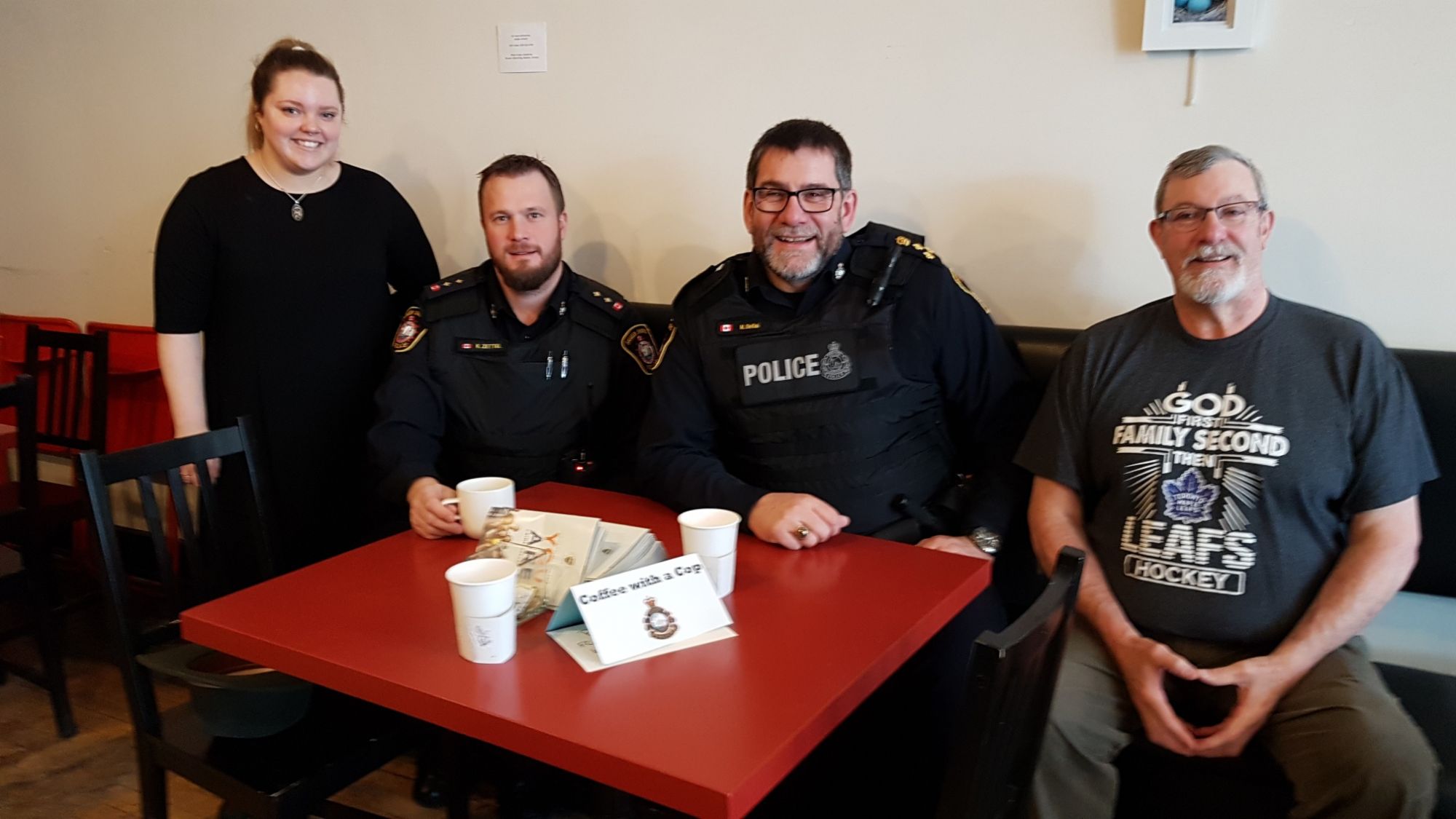 Media Release – Coffee With A Cop
On March 13, 2019 The Saugeen Shores Police launched the "Coffee With a Cop" program.
Periodically officers will be at various coffee shops around Saugeen Shores engaging the public in conversations about policing and community interest matters.
The inaugural "Coffee With a Cop" was held today at Rabbit Dash Coffee House with Chief Bellai and Inspector Zettel.
"This is a great opportunity to take away formalities and interact with the public on a personal level." Remarked Inspector Zettel. "So it's simply a sit down and conversation about anything over a cup of coffee.", added Zettel.
The Saugeen Shores Police is not reinventing the wheel as several other Ontario Police Services have also rolled out this program with pleasing results.
Please follow our social media accounts for information about the next "Coffee With a Cop"
Sergeant Andy Evans
Media Relations Officer
Share this article >